Here's Book 3 in The detroit im dyin Trilogy
Babytrick
Camie at 14 is a wild Detroit street girl on the run from an abusive suburban home. In the underbelly parlance of Motown, she is a babytrick and ready to do anything to survive. Ella is a beautiful black attorney and former cop, who finds herself accused of the murder of a wealthy businessman she used to date. What do these two very different female protagonists have in common in this fast-moving noir tale? More than you might ever imagine. When they meet through Mark, a Rolling Stone free-lancer in town to write about Coleman Young's final term as Detroit's first black mayor, all three become the target of a vicious ghetto hitman and his brother. Ingeniously plotted and written with verve and dash, this third dark urban crime thiller in The detroit im dying Trilogy will keep you guessing until its final line.
"…the third book in LoCicero's Detroit trilogy…shows once again how gifted he is in both diagnosing the sad business of that once great city's demise and turning it into high level page-turning fiction."——Patrick, Amazon reviewer
"T.V. LoCicero never compromises on the pace and the thrills, whilst at the same time creating characters you really care about. In a brilliant finale to the trilogy, all too credible corruption runs up against an unusual but deeply endearing trio of heroes."——Victoria Best, Tales from the Reading Room
"A gritty tale, well told. The superb storytelling skills kept me rapt from beginning to end. It was incredibly easy to visualise every scene unfold, such is the gift of the author. Highly recommended read."——Betty Jamieson, Goodreads
Babytrick is available in ebook format and in paperback from Amazon.
Other books in The detroit im dyin Trilogy…
The Car Bomb
Detroit's top TV anchor Frank DeFauw hunts down the story of a judge who may be corrupt—and is one of his best friends. Booze, drugs, womanizing and a passion for the news are all part of what makes this brilliant, erratic newsman a major player in this deeply troubled city. Finally, Frank decides if digging out the truth about his pal the judge is worth risking his own career, family and skin.
"A compelling and wonderfully written piece of urban crime fiction…a pleasure from start to finish."–Victoria Best, Tales from the Reading Room
"TV anchor Frank Defauw is a wonderful mixture of cynicism, vanity, self-doubt, weariness and wit."–Patrick, Amazon Reviewer
"…a brilliantly composed and complex thriller… fast moving and gripping"–Christoph Fischer, Author of The Luck of the Weissensteiners
Admission of Guilt
A 12-year-old girl is the desperate focus of three men: John, a dedicated young teacher; Charlie, a small-time private detective; and Steven, a major narcotics importer. Their lives collide when John makes a shocking move to save his students from the city's drug wars, Steven's young daughter goes missing, and Charlie—hired to find her—confronts a moral dilemma that will change all their lives.
"If you like Elmore Leonard, you'll love these books." –Victoria Best, Tales from the Reading Room
"…a surprising and highly suspenseful turnabout…as tightly plotted and action packed as was the first work of the trilogy." –Patrick, Amazon Reviewer
"LoCicero's descriptions are so vivid and colorful he really brings his characters and surroundings to life."–MaryAnn, LibraryThing
"…a powerful read that handles sensitive and important issues very well without letting down those readers who came for a good crime story."–Christoph Fischer, Author of The Luck of the Weissensteiners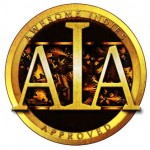 Many Thanks to Awesome Indies!
The Car Bomb, Admission of Guilt, Murder in the Synagogue and The Obsesssion have all been named "Awesome Indies."
To check out a great site to find great books, go to: awesomeindies.net
So yes…
My books are available here, but feel free to tool around and enjoy yourself. If you find some reason to stay for a while, great. If you come back and/or tell others about what you find, even better. So what's here?
SICILIAN QUILT: A Literary Novel That Tells A Powerful Coming-of-Age Story
Writing her memoirs at 74, a woman looks back at a pivotal moment in her life some five decades ago. In Grosse Pointe, a bastion of American privilege, it was the summer before our rebellious 1960s, and Val at 19 was passionately searching for something more than traditional gender roles. Estranged from her housebound mother and battling her conventional sister, she was deeply attached to her trusted father. But unknown to her, he was quietly playing a key role in the covert system designed to keep unwanted ethnics out of their posh and exclusive suburb. Her sexual awakening would soon flaunt taboos, and her quest to uncover long-buried family secrets would lead to love betrayed and a shocking confrontation that would change her life forever.
"…powerful…beautifully written…a wonderful read."—Jessica, Amazon reviewer
"A very interesting read for its Grosse Pointe history, culture, discrimination and lifestyle."—Robin Houghton, Goodreads
Sicilian Quilt is available in ebook format and in paperback from Amazon.
A Romance Novel from T.V. LoCicero?
Yes, I'm the author of two true crime books and five crime/thriller novels, but I've also written a contemporary romance novel entitled When A Pretty Woman Smiles. Why? For the same reason I've written all my other books: the story became somehow important to me. Here's a brief description:
When his NYC ad agency decides that Americans are yearning for the simple life, hot-shot Tony Rice is forced into six weeks of secret research in little Maddox, Iowa. With lots of wild lies, he's soon romancing both sexy Martina and lovely Laurel. But when the usually fickle Tony falls hard for one of them, his life flips upside down, and he needs to find a way to fix his flawed and broken heart.
And here's a blurb from one of the UK's leading bloggers:
"Mad Men meet Where The Heart Is in this delicious romantic comedy, when a hard-hearted advertising exec falls for the woman of his dreams and the small town of his nightmares. Charming, tender and wonderfully written."–Victoria Best, Tales from the Reading Room
When A Pretty Woman Smiles is available in ebook format and in paperback from Amazon.
About The Truth Beauty Trilogy…
The Obsession
(The Truth Beauty Trilogy, Book 1)
In this crime thriller a gorgeous Italian professor spends a sabbatical on an American campus and finds her life over turned by a stalker.
"…pacy, gripping…about love grown monstrous and out of control"–Victoria Best, Tales from the Reading Room
"…not for the literary faint of heart…this is a powerful engaging story…"–Charlene Mabie-Gamble, Literary R&R
"…very exciting. I was hooked by the time I finished the first chapter."–Barbara Juhl, Library Thing
The Disappearance
(The Truth Beauty Trilogy, Book 2)
The dark, edgy saga continues in Geneva, as a beautiful Italian scholar is caught up in the shadowy world of Swiss banking and uncovers schemes of betrayal and murder.
"…such an ornate thriller and so fantastically told!"–Uncle Book Blog, UK
"… a worthy follow-up to the great first book in this series…Great suspense…"–Kate, Amazon Reviewer
"The plot moves along so intriguingly I couldn't have read it faster."–MaryAnn, Goodreads
These first two entries in the Truth Beauty Trilogy are currently available in both ebook and paperback formats (see Books). The third installment, The Tryst, is now scheduled for publication in 2016.
A checkered past…
At one time or another I've found work as an industrial spy, a producer of concert videos for Rolling Stone's greatest singer of all time, a rare male contributor to Gloria Steinem's Ms. Magazine, a writer of an appellate brief for those convicted in one of Detroit's most sensational drug trials, the author of a true crime book that garnered a bigger advance than a top ten best-selling American novel…(for more go to Bio)
Here's that true tale I mentioned…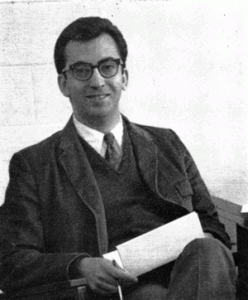 My career as an author began in 1970 with the publication of Murder in the Synagogue, a true crime account of the assassination of Rabbi Morris Adler in a suburban Detroit temple on Lincoln's birthday, 1966. The book explored the behavior and psyche of a brilliant graduate student—Phi Beta Kappa at the University of Michigan, a Woodrow Wilson Fellow bound for the Divinity School at the University of Chicago—an idealistic but troubled intellectual seeker who accused his audience of 700 congregants of being hypocrites and materialists, and then turned a gun on the rabbi and himself
Murder was a window on the turbulent 1960s, when one of the hot literary topics was the rise of the "non-fiction novel." Word was that my publisher, Prentice- Hall, saw my book as a kind of Jewish In Cold Blood, and so in the same year that Mario Puzo got $5000 for what would become The Godfather, I received an advance of $8500.
Upon Publication, Murder drew a number of positive reviews, often in odd, out-of-the-way places, and praise from psychiatric experts, religious figures and academics to whom I sent copies. But the eastern literary establishment seemed to have never heard of it, and sales were slow. Soon I learned that Prentice-Hall had suppressed Murder in the Synagogue, printing 4000 copies from standing type which was then pied or dismantled—the method used for a "limited edition"—and sabotaging its marketing and distribution. It had secretly bowed to pressure from an influential presidential adviser and top Republican fund-raiser.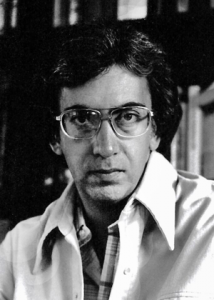 When a remarkable young woman from Detroit's Jewish community told me she had heard this wealthy and powerful man tell a group of friends that he had "squelched" my book, I first verified her story and then did what any foolishly high-minded young writer would do. I went to Prentice-Hall, accused them of destroying my book and demanded and secured its rights. Then I wrote another book about what had happened to Murder. Of course, facing a sure-fire, deep-pockets lawsuit from a guy who hung out with the likes of Henry Ford II and Richard Nixon, not one of the agents and publishers I approached would even look at my new book. My once-budding literary career soon withered.
Eventually, I moved on to a busy life as a TV producer/writer/director. Over the ensuing years, my output included more than 50 long-form documentaries, 75 shorter features, 30 live event programs and (yikes!) 600 editorials. Actually I still do some of that kind of work, but I never stopped writing.
And then the world changed. Digital disruption hit the publishing business, and it no longer matters all that much what an agent or a publisher will look at. For 30 years I had lost the manuscript of my book about what was done to Murder, but when it came back to me, I brought it up to date and three years ago offered it as Squelched: The Suppression of Murder in the Synagogue, in both ebook and paper formats. I also published an e-version of Murder, which is available on the wondrous Amazon, along with the 1200 copies of that original hard-cover edition of Murder that I've kept in a basement all these years. Once I began self-publishing, I couldn't stop and have added seven novels and 8 shorts to my list.
For more information on these true crime books, just click on Books.
To sample my writing in a shorter form…
You might want to try a story, memoir or essay. You'll find a number of them available on the Shorts page. Also there, under the heading Time Capsules, you can read gratis several occasional items that reach back to the '70s.
For the past three decades…
I've been making TV specials, mostly documentaries. On the videos page you'll find installments from one recent series called "World Class Detroiters." These are profiles of extraordinary achievers who have chosen, perhaps to the surprise of many, to live in or close to the troubled, oft-maligned city of Detroit. First up, the amazing Elmore Leonard, on just about everyone's list of the great crime writers of all time.
Thanks for coming by…
Here's hoping you find something interesting enough to make your stop worth the time. We're all busy, and if you're anything like me, you hate wasting time. Now I may look like I'm wasting time in this photo, but actually I'm having breakfast on a patio in Taormina, Sicily, with a stunning view of Mt. Etna, a location featured in the climactic scenes of The Obsession. And if I had sat there all day I would not have been wasting my time.